Private trip to Konopiště from Prague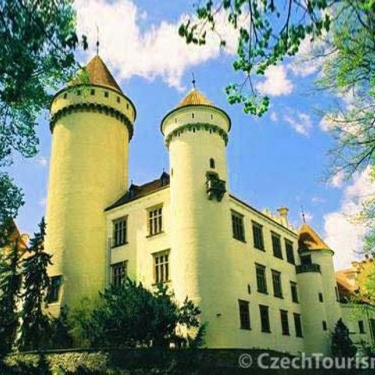 Konopiste Chateau is one of the major sights in the neighborhood of Prague. It is very easy to reach Konopiste from Prague by car or by train within one hour. Originally a Gothic Castle in French style, founded in the year 1300, it was re-built in the first half of the 16th century into a chateau. After 1889 it became seat of Franz Ferdinand d´Este, the Habsburg Crown Prince, who had Konopiste modified to its present appearance. The interiors are richly decorated with furniture, paintings, glassware and porcelain, as well as Ferdinand's private items - mainly hunting trophies. Of highest importance though is the famous d´Este armory - featuring the largest exhibition of Renaissance arms in Europe, including an extensive collection of historical weapons and armors.
The trip includes visit to the Konopiste chateau (the entrance fee is not included in the rate).
More about the Konopiště castle
Konopiste is one of the most famous castles in the Czech Republic. It takes about 1 hour to get to Konopiste from Prague by car.


Konopiště photos:
Sightseeing at Konopiste castle
This originally early Gothic castle was built in the style of "French castle" and modified in the Renaissance style. Later on Konopiste was re-built to a baroque chateau. In the end of the 19th century the chateau was renovated in the romantic style for Archduke Franz Ferdinand d'Este, the successor to the Habsburg throne who was assassinated in Sarajevo in 1914, starting the World War I.

It includes a rose garden, a large English park, luxurious lounges and chateau collections (such as an armory, a library, a chapel and others), private rooms of Franz Ferdinand d'Este, a picture gallery, the St. Jiri's (George's) Museum and a shooting gallery. The chateau is famous for its fascinating collection of weapons and hunting trophies.