Czech attractions and landmarks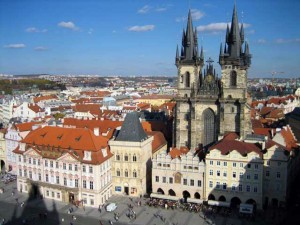 The Czech Republic is a country with rich history located right in the heart of Europe, where cultures of the west and east meet. As many Czech cities were spared of bombing raids in the World War II, many unique sightseeing monuments and landmarks have endured centuries until present days and are well preserved. There are 12 Czech attractions enscribed in the UNESCO World Heritage List. One can spend several days exploring only the old and romantic streets of historic Prague (Praha in Czech), the capital, but we also recommend to visit Czech attractions outside of Prague. The best Czech attractions are old romantic castles, fancy chateaux, medieval towns and the picturesque countrydside. We should also mention Czech beer as one of the best Czech attractions and that the Czech Republic is also famous for its glass as well as heavy industry, machine tools and car production. If you wish Continental Travel will take you to the places where you can see how the Czech products are made. As the Czech Republic has always been an important cultural center we recommend to visit galleries, museums and music festivals like the famous Prague Spring. If you are interested in the classical music, we will show you the birthplaces of famous Czech composers like Antonin Dvorak, Bedrich Smetana or Leos Janacek. 

You can read more about the best Czech attractions in the descriptions of the Czech Republic private tours provided by Continental Travel below: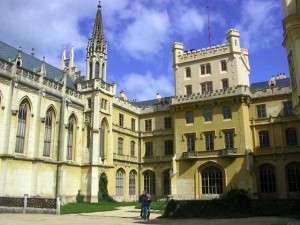 Selected Czech UNESCO sites: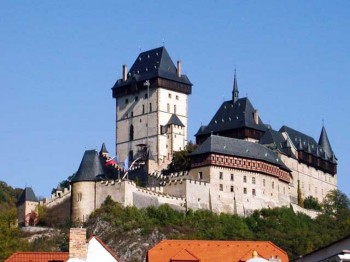 Private tours to Czech Castles: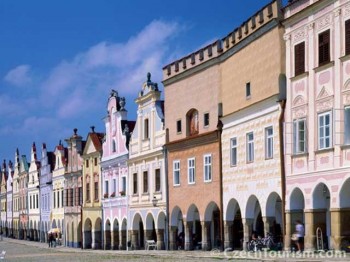 Historical towns:
Useful information about the Czech Republic
If you are planning a trip to Central Europe, the Czech Republic is an excellent choice for the abundance of sightseeing attractions and landmarks, its location in the very heart of Europe, good infrastructure, wide choice of accomodation, dining and shopping and a good accessibility from nearby countries such as Austria, Germany, Hungary, Poland and Slovakia. Please continue reading for more general information about the Czech Republic and about how to get to the Czech Republic below.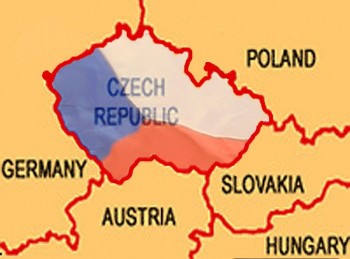 General information about the Czech Republic
Area: 78 866 km2
Population: 10 220 911 people
Capital: Prague (or Praha in Czech)
Language: Czech
Currency: Czech Koruna (Kč or CZK) ; Exchange rate for CZK
Time zone: GMT + 1
Other: Member of EU and Schengen border-less zone
The Czech language
The official language in the Czech Republic is Czech, which is a Slavic language. Young people learn English and/or German as a second language. Most restaurant and hotel staff can speak at least basic English.
The Czech currency
The Czech Republic is a member of EU, but the official currency is the Czech Crown (Koruna in Czech) - not Euro. The abbreviation for the Czech Koruna is Kč or CZK. You can find the current exchange rate at the Czech National Bank homepage. Most restaurants and shops in the tourist areas accept Euro unofficialy, but they rarely have change. Restaurants and shops outside of the tourist areas and sigtseeing attractions run by the state DO NOT accept Euro. There are plenty of money exchange offices in the tourist areas or at the airport where you can exchange EUR or USD to CZK. We recommend to always check the exchange rate and wether the exchange office charges a comission.
Credit cards and cash machines in the Czech Republic
The credit cards like Visa, Visa Electron, MasterCard and Maestro are widely accepted in bigger restaurants, shops and hotels all over the country and cash machines are common in cities and bigger towns. Cards might not be accepted in small shops or restaurants in small towns. Please double-check with your bank that your card works in the Czech Republic. 
How to get to the Czech Republic?
You can come by plane, train, car or bus. The Czech Republic is a member of the European Union (EU) and the Schengen Agreement border-less zone, which means that you do not need an extra visa when coming from or going to another Schengen country if you already have a Schengen visa or if you are from a country from the Schengen Agreement border-less zone. However you should always carry a valid passport. Kindly check the latest information on entry to the Czech Republic at your embassy.
Czech Republic by plane
If you come by a plane, you will most probably arrive to Ruzyne, the Prague international airport. You can take a taxi, a shuttle bus or a public transport bus to the Prague city center or you can order an airport transfer with an English-speaking driver from Continental Travel. It takes about 30 - 60 minutes from the airport to the Prague city center depending on the traffic situation.
Czech Republic by car or bus
The Czech Republic is conveniently located in the heart of Europe, so it is easy to reach from the nearby countries (like Austria, Germany, Hungary, Poland or Slovakia) by a car, bus or train. It takes about 4.5 hours to get to Prague from Vienna by car or 3 hours to Prague from Dresden - please see our transportation page for more examples. If you order a transfer from Continental Travel, our English-speaking driver can pick you up at any town in Europe and drive you safely and comfortably to Prague or any place in the Czech Republic.
Czech Republic by train
The railway net in the Czech Republic is one of the densest in the world. You can find the train timetables, at the train timetables web site. Most international trains arrive to either Prague main station or Praha-Holesovice station. You can order a station-hotel transfer with our English-speaking driver, who will pick you up a the station and then drive you safely and comfortably to your hotel.